House Movers And Packers In Dubai
If anyone wants to move to a new apartment or place, it is a callous decision for you because this whole process for a single person is challenging and not possible. But our movers and packers in Dubai are highly skilled and trained that remove your tension once you hire. We support you in the whole process and offer all services like furniture packing, house or office shifting, and transport services.
Why are you talking about choosing?
Emirates Movers UAE is a highly knowledgeable and professional relocating company in the Arab Emirates. Our primary purpose is customer loyalty and satisfaction with our services.
Fine Quality Packing Material

Highly Professional Packing Staff

Team Under Manager Supervision

Reliable and Quality Service

Satisfied Customers

Reasonable Packing and Shifting Cost

Website Survey Free of Cost

100% Safety Guarantee

Affordable Charges of Extra Items

Moving Trucks Service
Our company movers and packers will work-friendly with you when you move to a new apartment. In this busy life schedule, nowadays no one can support you in packing or moving. So you make sure that your shifting will be stress-free when you hire our team. 
But don't worry about that we completely guide and help you in packing and shift you to your new place. Our company's carton boxes have good cardboard quality that can accommodate all your heavy goods. We give a 100% guarantee that we offer breakage-free and fully secure service to our clients.
How do our company's movers in Dubai deal with customers?
You can call our movers in Dubai at any time when you need. According to the customer's demand like timing, date, distance, good quality packing material, furniture quantity, etc. After that, our services packages are not fixing we offer different packages according to the customer's need. Our supervisor explains in detail about services during tell different moving and packing price packages.
We provide you easy and fast service in UAE. When you visit our website, you can freely contact us, and we tell you about our services correctly with prices. Even you can read about our all services then you can trust us. We give different services to our clients for local or international residential relocation. Such as: 
Emirates Movers UAE is a highly knowledgeable and professional relocating company in the Arab Emirates. Our primary purpose is customer loyalty and satisfaction with our services.
Collect all details about items

Remove damaged items 

Packing essential housing furniture and appliances 

Truck loading and unloading services 

Fixing services (furniture, appliances, curtains)
Which services are includes in Movers and Packers?
If we talk about our services, then customers are dealing with us on their basic demands. We offer different moving services in Dubai Movers and Packers, such as furniture and electronic items quantity, shifting time, distance, packing quality, etc. 
We also pack all your essential home items like ovens, furniture, fridge, washing machines, and many other things. We explain in detail all about our company services with complete process and procedure. 
Home items survey
Firstly when you call on our moving company in Dubai, our agents guide you thoroughly about our moving services. Our company's manager visits your house and notes all essential factors like distance, your items quantity, and service quality.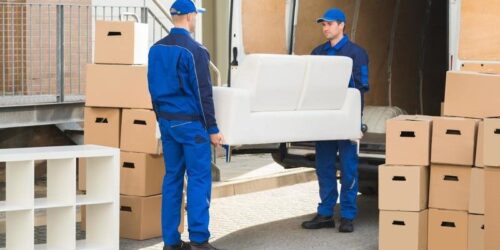 Furniture Dismantling Services
Furniture dismantling is the essential factor during packing and moving time. In this service, our company has a very trained and highly knowledge packing and fixing staffs.
Our team removed all those furniture and electric appliances during packing and loading in trucks that will break because packing and loading in trucks quickly after dismantling the break items.
All Items Packing
Our company team is highly professional in packing, and we use only good quality packing material for the customers. We fully pack all customer's essential goods like home furniture, clothes, kitchen, electric items, etc. As movers and packers Dubai professionals, we give a full guarantee that clients of all expensive goods are entirely secure from any significant loss. We use the best quality carton rolls, tapes, stretch wrap, bubble wrap rolls, and big carton boxes during packages of your heavy assets.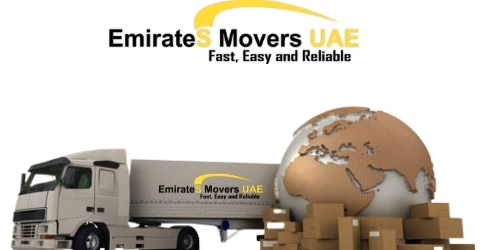 Loading and Unloading Truck Service
We have four-ton covered boxes, and our supporters load all items in our company's trucks that are very beneficial for house movers in Dubai.When we pack all items correctly, then the loading and unloading service starts.
After that, we transfer all goods to the customer given the new location and unloading these heavy assets to the new apartment. 
Fixing Service
After shifting all your goods securely to your new apartment, our company's workers immediately start the fixing process according to your demands after unloading these items from the trucks. We will fix all home furniture, curtains, photo frames, electrics items, and other items according to the customer's demand. We have a highly trained fixer or carpenters team that will hang and fix all kinds of your home items. 
What are you waiting for!
Are your licensed company offer services, and which type of these services?
First, we cannot take orders or operate according to the law if your company is not licensed. So, you should ensure that we can secure your all-important goods during packing and shifting time because our company has full authority and certification. 
Our company offers different services like furniture packing with high-quality material, shifting your items, dismantling damaged items, fixing, and providing truck services to the new location. We give complete damage-free and tension-free services to our clients.
Benefits of Moving Company In Dubai
If we talk about these moving company benefits, then hiring Movers and Packers in Dubai has many benefits for the customers. Because many people don't know about our moving and packing service during the shifting process and how much our team is supportive of you. Below we highlight the main benefits then you can trust on our Dubai movers and packers services.
All Items Fully Secured During Packing

Transportation Service Offers During Relocation 

Your Items Insurance 

By Our Team Hiring Time Save During Shifting

Tension-free All Relocation Process
Before moving to inform some days ago
When you want to move to another location in Dubai, then you inform us before some days. If you answer us on time and tell exact date, then our mover's company send you the suitable quotation for your moving furniture. Because we also booked other people related to this field and it's a professional way to inform us for any services. 
Clearance and Safety
Emirates Movers UAE does clearance from the property owner on time, then our movers and packers team completes all their work at the proper time. We take total care of your essential goods from scratch and a significant loss during packing.
Suppose we talk about unpacking your items like clothes, pottery, or any other personal items. Then movers and packers in Dubai can offer you all possible help to complete your shifting work. But the unpacking of this kind of goods is not possible because our staff has no experience in this. 
(FAQs) The Following Frequently Asked Questions
Has your company license?
If we talk about the company license, then all companies in the market have licensable. Because without a permit, they cannot work in the market and cannot accept the customer's order according to the law. After the customer confirmation, appoints movers and packers in Dubai because furniture safety has essential for any customer. 
How much is your company's experience in this field?
In this field, our company have about 24 years experience. Besides, the expertise and work quality is significant for those customers who want to know about the company experience before hiring house movers in Dubai. Because the company's experience matters for the client. 
Which services include in this process?
Our company offers three significant steps in packing and moving services like dismantling, moving, and packing all vital furniture and appliances to the new location. I give a 100% guarantee to you that our all services are affordable and complete at a proper time with total safety. 
How many areas do you cover in moving and packing services?
Don't worry about that; we provide movers and packers services to all cities of the Arab Emirates according to our goal. Our priority is that to serve our services to the maximum customers in residential and international moving. 
What type of payment terms?
Our payment terms are that when all work is complete, you can pay only in a cash payment. We also accept bank transactions only in one condition if your price is above the 10000 AED limit.
Do you have your trucks for this moving service?
Yes, we also provide our company's trucks that are registered and fully covered. Many movers and packers in Dubai companies don't have their truck services to shift all goods to other places. So, please stay away from those companies because that moving and packing workers are not professional. 
Can we give tipping money to the Movers and Packers?
If you want to give a tip to our movers and packers that support you in moving and packing work, it is unnecessary. Our best movers and packers in Dubai will provide you with a full guarantee that they always will do their best work anywhere and anytime. Your tipping money makes them feel that clients are satisfied with their work.