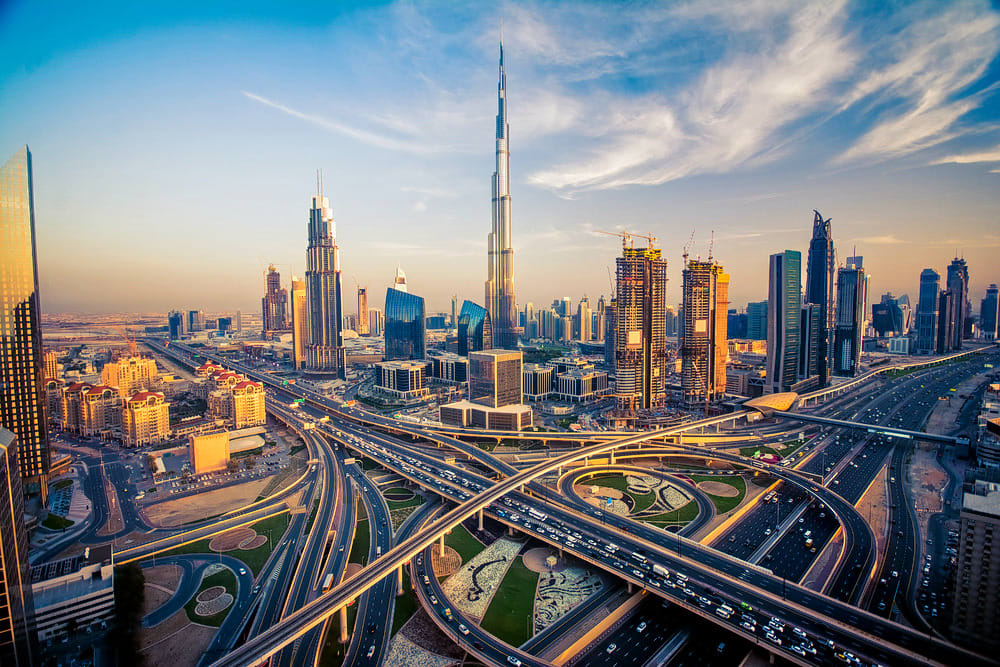 The Company You Trust – Best Movers And Packers in Dubai
House Movers in Dubai
We are the legendary company that assists families and corporations in relocating their possessions to their dream homes and offices We are Emirates house mover in Dubai. We believe that what will move all of our clients quickly and safely We are the most experienced moving company in Dubai since we aid families, individuals, and companies move from one location to another. We can handle any size of move from a single room up to large warehouses We are an Expert Moving company in Dubai there is no job no matter how small or big.
What are Movers and Packers do?
If you've ever had to move on your own, you know how stressful and hectic this can get. Therefore, it is an intelligent choice to select a reputable moving service in Dubai that can handle your entire moving needs so that you're content with the transport of your precious belongings in a safe manner.
Professionally Expert Movers and Packers are the ones who handle everything from packing to the transportation of furniture. They assist in packing essential items in your apartment.
With the variety of services for moving offered through Emirates mover, be sure that your belongings are in good hands. Whatever your needs, whether driving in the city or across UAE, Emirates mover is a brand that you can count on for a smooth relocation.
Why Should You Choose Expert Moving Company in Dubai?
A professional moving company in Dubai could seem costly. However, professional removals such as Expert Packers and Movers can provide you with no damage and a proper arrangement of your belongings that you have moved into your new office or home.
Movers and Packers in Dubai
The process of planning your move is stressful and lengthy. Professional moving firms like Emirates mover and Packers in Dubai are well-known for their expertise in navigating the routes and protecting your possessions by packing them professionally and putting the items in trucks.
Knowing that your possessions are in the safest hands can provide peace of mind during the process of your move. We ensure that when you move, no belongings are left behind. This is what professional home movers do from the beginning. Here are the top services we offer in Dubai.
Reliable Furniture Removals In Dubai
The assistance you receive for your move from family members and friends could put your possessions in a hazardous situation. That's why selecting professional furniture packers and movers, like Expert Moving Company in Dubai, is the best option to move your items and personal possessions. Dubai's most reliable furniture movers can handle every size and type of move with the most incredible possible attention to detail.
Furniture is available in various dimensions and odd shapes, requiring special equipment to handle each piece. If you need help with furniture installation, we have the top carpenter to do you. Suppose you own flat-pack furniture from any manufacturer such as IKEA Home CENTER, IKEA, or others. In that case, we will be able to complete the installation procedure as quickly as possible.
Quick House moving Services
Moving companies can provide you with an exact time of their arrival and plan everything according to this method to mentally prepare you for the move. Professional Home Movers from Dubai are proud to complete your move as swiftly as possible and professionally. In addition, an emirates mover can quickly and easily move your couch off the narrow stairs. If you are running out of space or want to keep your winter gear out due to space limitations, We can help you arrange space within Dubai to suit your needs at affordable costs. Select the best Moving and Packers and enjoy the top relocation services available in Dubai.
Reliable Relocation Services
Reliability when it comes to moving is essential because you will be entrusting the packers and movers to handle your most valuable and costly items. So, choosing a reputable mover and packer will help you with all your possessions.
Professional Moving and Packers in Abu Dhabi find out more about how they can handle your furniture quickly, move your furniture in the truck, and then put it into your new home at the appropriate location. Hiring a professional, skilled moving service may seem like a costly option, but when you look at what you'll get when you make this decision, you'll be amazed at how you couldn't get it done with cheap movers.
Proper Inventory System
Making an inventory of all the things within your home is difficult. Still, assistance from a professional moving company such as Emirates mover Packers Dubai Abu Dhabi will manage it effectively for you. We at Emirates mover's team of packing experts will label your boxes so that you'll be able to locate things quickly. This will allow you to ensure that everything you own is at home.
Loading and Unloading Services in Dubai
After all your items and furniture are stored and stacked by Expert Packers and Movers in Dubai, it's time to load everything onto the truck. It's not simply about two hands. It's a complex procedure. Our experienced staff will load your items carefully and ensure that there is no damage caused by the weight of another piece of furniture. specialist Moving Packers Dubai, Abu Dhabi crew will then load your vehicle safely and bring every piece of furniture back to your home with no damage to your walls.
Unpacking Services
We offer not just moving services but also packing services for families, individuals, and offices across the United Arab Emirates. So, if you have requirements regarding removing your items and furniture, our expert team of unpackers can assist you quickly and effectively.
Storage In Dubai
Storage Storage is the biggest frequently used storage facility within the United Arab Emirates.  We'll adequately pack your possessions so that they don't collect any kind of humidity or dust throughout the storage time.
HOUSE AND OFFICE RELOCATION IN DUBAI
Relocating offices and houses is a daunting job for anyone. Suppose they plan to relocate their home and office into a different area. Professional Packers and Movers Packers Dubai  & Abu Dhabi can assist you in moving your office or home professionally. If you care about your furniture, so do we. Moving is a process that requires a lot of effort. It's not just about shifting items from one place to another. It's a complex process.
We can therefore help you handle all your moving requirements efficiently. If your company employs five people and more than 400 employees, Emirates mover can move you quickly, efficiently and safely.
In House Move Survey
A precise estimation of your move is vital for Emirates Mover and Packers in Dubai. So, during the inspection, one of our inspectors will pay for a review of your house. In inspecting your furnishings and personal items, the specialist will create an inventory of all the things that need to be relocated. Since after the calculation of stock our Expert will talk about certain essential aspects of the services you'll require for the move. You may ask any question you have in your mind regarding moving.
When you hire an Emirates mover, you can receive professional moving services tailored to your needs. In addition to being a professional business, we aim to offer top-quality services at affordable and competitive prices. We believe that we can only succeed if our clients are satisfied. We're on the right track to success. Keep us updated on Facebook to receive important news.
Why Hire Emirates Movers and Packers
Local Movers in Dubai is a benefit because our movers and packers are aware of roads and locations, making it simple to oversee your move. We are aware of all regions and can assist you with your move.
If you're looking for moving companies within Motor City, we are just one click away. We'll be ready to help. We are a moving service located in Dubai which will not be unsatisfied because after you've completed your move, we'll offer a cleanup service for the trash. Book your removal with a professional today to enjoy hassle-free removals. Removals in Dubai
Flat Shifting in Dubai
If not executed properly, flat shifting is among the most stressful and frustrating events. There are a lot of things to take into consideration when moving house in Dubai. We assist our customers with every aspect of moving their homes to Dubai. We provide more than professional assistance with moving due to the complications you might encounter.
If you're looking for stress-free moving and wondering how to pick the most reliable packers and movers in Dubai, a moving firm located in Dubai will ease your moving. With Emirates mover within Dubai, we are very serious about this job. With the help of our experienced team of packers and movers, we have completed numerous challenging house relocations. We use the highest high-quality packing materials to ensure safe and secure house moving.
Movers and Packers Dubai
We offer the most efficient Movers and Packers in Dubai service with hundreds of satisfied customers who have moved over the years. House moving is more than moving stuff to throwing it in the truck to load it into the new home. trusted with Dubai Movers and Packers, we take care of the furniture our clients own.
Best Moving Company in Dubai
Many moving companies within Dubai claim that they're the top in Dubai, but you do not be able to verify their credibility since you've never seen them in action prior. You might be thinking it's true, but how do you know which one to select?
There's a catch: If it's about home moving, nobody should be compromising on the security and trustworthiness of strangers. With these easy steps, you can choose the most suitable option for your best Movers in Dubai choice.
Type Of Moving Companies in Dubai
Moving firms located in Dubai can be the highest popular search word on Google for relocating offices or homes. Most people start a search engine and begin typing Best Moving Companies in Dubai, and you'll be greeted with hundreds of relocation websites. The most affordable yet reliable moving firm located in Dubai has received a recommendation from a family member.
The other option is google maps, where you can read the customer reviews of firms. You can get an idea of which company to move to in Dubai to choose. Today we're among the top moving firms in Dubai.
What sets us apart from other relocation firms in Dubai is that we are entirely professional and customer-focused movers and packers in Dubai. We devise the most efficient house moving strategy to make shifting your home in Dubai effortless, and you won't have to be concerned about the stress of a relocation.
House Furniture Removals in Dubai
There are numerous home shifting services, e.g. sure Movers specialize in moving pianos. Others are experts in Office relocation, and others are skilled in relocating personal items. The furniture Movers Dubai They are experts in all aspects of moving needs.
Being among the Best Furniture Movers Dubai, our team is polite and trained to manage any type and size of moving. Our carpenters are professional enough to deal with the most complex furniture.
What do you think of when you think of the top moving companies in Dubai? Most likely, the most affordable moving companies offer the most affordable price. However, it's not a secret that the cheapest isn't always the most effective.
Good movers in Dubai will offer you precise solutions for your house or office relocation. We believe in customer satisfaction as satisfaction does not come without effort, and we're dedicated to being the best Movers in Dubai.
Cheap Movers Company Services
You've learned about the types of Movers in Dubai, and it's the moment to think about those who search online regarding Cheap movers and packers services in Dubai. The main reason people prefer to search for a low-cost mover business is to save money. And it's not wrong. Everyone should be saving money since it's not easy to earn. But it would be best if you considered the advantages and disadvantages of Cheap moving companies in Dubai. By doing this, you'll be able to make a wise choice.
Like I said earlier, choosing low-cost removal services within Dubai is not without effects.
Let me know why you pick low-cost moving companies? You want to save money. Consider yourself movers and packers. How would you go about it if you were to save some money? It is simple: attempt to save money and make the most money.
The less you pay, the better you will be able to get a better quality home moving. It's not necessary to be spending a considerable sum for moving, but make sure you select reliable movers such as Emirates mover and Packers in Dubai. We offer top-quality moving services at affordable prices.
Villa Movers In Dubai
Moving to a smaller home is not a difficult job since you only have a small amount of furniture and what must transfer other belongings to your new residence. You can relocate your studio apartment with no moving movers, with the help of family and friends.
Suppose you are planning to move into an enormous Villa. In that case, the process can become complicated without the help of a professional since you have huge rooms, gardens, and garages with storage. Villa relocation to Dubai isn't an easy task, and you shouldn't make it lightly.
Engaging experienced Villa Movers in Dubai will assist you with their knowledge. If you own a large home located in Dubai, you need to think about moving.
In Emirates mover in Dubai, we offer the highest high-quality moving. We've been in business for quite a while and have learned the best way to move should be carried out. We provide you with a thorough strategy to help you relax and enjoy your move. We'll provide you with boxes for moving ahead of time so that you can easily pack all your personal belongings yourself. Moving day will be our day. Our team will arrive with the right equipment and high-quality packing materials to make moving our home to Dubai simple.
Office Movers in Dubai
Relocating offices and houses is a daunting job for anyone. Suppose you're looking to relocate your office or home to a new location. Professional Office Movers and Packers in Dubai Abu Dhabi can assist you with the professional relocation of your office and home.
If you're concerned about your furniture, then select professional office moving companies in Dubai. When it comes to moving, it's not just about shifting items from one place to another. In actuality, it's a highly complex procedure.
We can therefore help you with all of your relocation requirements efficiently. No matter if your business has five employees and more than 400 people, Emirates mover will be able to relocate your office effectively, economically and safely.
Moving Process and Procedure
If you've decided to move your house, you must follow specific processes and steps to ensure a smooth change. Be sure to follow the steps so that you don't get caught off guard during your day of moving.
If you're planning to rent a property in Dubai, you must consider seeking out the most suitable options available on the market for real estate. When choosing a place, be sure that schools are close by, the community is well-run, and the administration is cooperative, which means you won't experience any resentment about the surroundings.
If you're not sure, an organization specializing in moving to Dubai can assist you in finding the ideal location for your new home because moving companies are everywhere and are aware of both good and bad communities.
Contact Furniture Movers in Dubai
After the Utility Bills phase is done, the most crucial step is to take. Call at least up to three Furniture Movers Company in advance and ask them to conduct an in-home survey. Request them to send an expert inspector to look over the property. After you have contacted the various companies, you will need to wait until the manager arrives to visit the property and then provide the quotes.
Highly Recommended Moving Company Dubai
If you've picked a house moving company located in Dubai, you're now strongly recommended to contact them once more and ask for a visit or call them and inquire about their services. Tell them about your particular requirements and ask what they charge for additional work.
It is best to ask them if they can provide you with a handyperson for your shelves and curtains to help you prepare your move in advance.
Movers And Packers Near Me
If you're ready to move your possessions with the help of professional Movers Near Me, then you can seek out the mover's help in this area. We also suggest packing the bulk of the personal items yourself to reduce time. Moving companies supply boxes ahead of time so that you can put them in boxes.
High-Quality Packing Materials for expensive items
Request a relocation service Dubai firm what kind of packing materials they'll use. Some moving companies use cheap and poor quality packing materials to save cash. However, good moving companies in Dubai, such as Emirates mover, use high-quality packing materials for their customers.
Utilizing high-end packing materials can ensure the security of expensive goods and lower the possibility of severe scratches and damages. Therefore, be cautious and use high-quality packing materials.
Move-in and Move Out Permits
Dubai is an excellent place to live because its security is highest. It is vital to get the moving-out permission from your landlord. Why? Without an authorization letter, the security of your building won't allow movers to move. If you don't possess the permit to move out, it could cost you a significant amount since most movers in Dubai will charge you regardless of whether you have moving-out access.
To avoid a catastrophe, request a move-out permit from the building's manager so the movers can begin their work when they arrive at your home.
Items Professional Movers in Dubai Don't Move.
Although professional moving companies in Dubai are well-known for their excellent services, there are certain items or things that professional packers and movers should not be moving. Some of them are listed below, and you must keep these items to yourself.
Hazardous Items Move
Dubai house movers don't transport any hazardous items because moving trucks aren't made to transport dangerous things.
Original Living Plants
If you have costly living plants, it's crucial to contact a gardener to carry the plants because the weather in Dubai can be sweltering, and removals companies do not have refrigerated vehicles to ensure that they are healthy and live. If you are a fan of having movers and packers move your plants, it's your choice if they can reach safely.
Expensive Valuables, Jewelry, Important Documents
No movers take your valuables, expensive Jewelry and most importantly, your essential documents. We advise our customers to carry these items in their bags and put them in a safe location.
Questions to Ask From Furniture Movers in Dubai
Moving your home with someone you don't know could be uncertain, so you should clear your mind by asking these questions to ensure you get the best moving services. Packing Material Used By Movers and Packers
It is essential to learn about packing and the kind of material used to pack your kitchen equipment, furniture, glassware, kitchen utensils, and other things. In Emirates mover, located in Dubai, we employ high-end packing materials to provide the highest protection for furniture. We utilize the following packing materials to protect our customers' personal belongings.
We utilize high-quality papers for kitchen equipment. It is suggested to use composition over bubble wrap since it holds the delicate items together, leaving a minimum of space.
Large Moving Boxes
We utilize high-end big moving boxes to store your pillows, foldable clothing, and other items for your store. Large boxes efficiently reduce the total cost of moving because they're large enough to hold a large amount of stuff.
Hanger Boxes
Hanger boxes are typically utilized for clothes that can fold, such as high-end tuxedos, leather jackets and office suits, so that they do not wrinkle and you don't need to take them back to the laundry room to get them to be reshaped.
Our Movers and Packers Service Areas
As the top moving and packing company in Dubai is a fact, we cover all areas of Dubai to offer relocation services. The areas covered are listed below.
Movers in Marina Dubai
Dubai Marina is an astonishing masterpiece that many ex-pats want to reside in. It boasts luxurious buildings and fantastic views, with the most beautiful beach in Dubai. People are always looking to upgrade their homes, and to do this; they require an experienced and reliable house moving company located in Dubai Marina. If you're searching for moving services in the Dubai marina, we can help. Expert Moving Team will make your move easy.
Furniture Movers
We offer the top house moving solutions in Dubai. As the most reliable house shifting service provider, we know the importance of moving furniture because it requires lots of time planning, preparation and discipline to carry it out right. House shifting can be costly and costly when the proper steps aren't implemented.
If you're in a tight spot, you should check out our guide on making a budget-friendly move so that you understand how you can save some cash. We offer packages to meet the needs of every customer. You require trustworthy services, and we've got everything you need to ensure you are satisfied with our high-quality removal services.
Flat Shifting In Dubai
Flat shifting is among the most unpleasant and stressful events, remarkably if it is not handled professionally. There are many things to think about when moving your home to Dubai. We assist our customers with each step of moving their home to Dubai. We provide the most professional services for driving due to the complications that you might encounter.
If you are looking for a stress-free move and are thinking about how to select the top packers and movers in Dubai, There's a specific moving firm located in Dubai that will ease your moving. We are Emirates mover within Dubai. We take our responsibilities seriously. With the help of our experienced team of packers and movers, we have completed many challenging house relocations. We use the highest quality packing materials for safe and secure house moving.
Movers and Packers Dubai
We offer the top Movers and Packers in Dubai services, with hundreds of satisfied clients who have moved over the years. Moving houses isn't just moving stuff to throw it in the truck to load it into the new home.
Being trusted with Dubai Movers and Packers, we take care of the furniture that our customers have.